American Cruiser UK's seeds were sown in 2001 when I emigrated to Florida after selling my business, Autostyle Car Mats.
My name is Roger Raggett. I am sure I was born with petrol in my blood as most things with an engine have always interested me, while any traditional ball sports bored me!
In Florida I became a licensed dealer, buying and selling motorcycles, muscle cars and boats worldwide.
The pivotal moment for American Cruiser UK came in 2005 on a trip to Daytona Bike Week when the iconic Honda Rune first came to my attention. That was it, I was sold! My name went on the list and a few months later I took delivery of a Blue model with chrome pack.
A number of bikes followed, including a low mileage Kawasaki Vulcan VN1600 Nomad, fully loaded with extra chrome.
This was at the height of the Cruiser boom, with the manufacturers trying to outdo each other and take away market share from Harley-Davidson.
The Japanese manufacturers moved the market along with their beautifully engineered, torque-laden, big capacity V-twin, flat-six and V4 engines. Add in shaft drive, water cooling, air suspension, cruise control and music and this new breed was guaranteed to appeal to US buyers.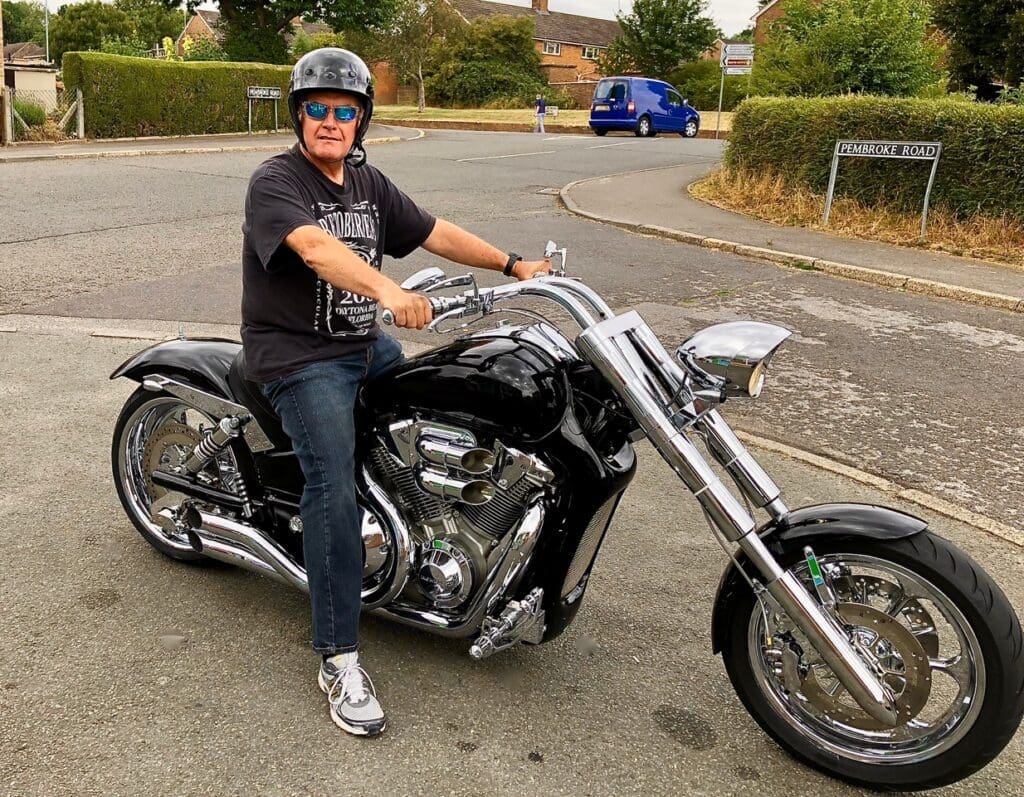 Returning to the UK in 2016 I noticed an increased interest in motorcycles generally but very few American-style Cruisers. I decided to test the market and imported a couple of bikes not available here. They sold within a week and generated a lot of interest – American Cruiser UK was born.
Fast forward to May 2021… My Son Adam left his 10 year career working at a franchised Mazda Dealership as a Sales Executive and joined me as a partner in the company. Since then I have been able to spend more time across the pond in Florida enabling us to grab more exclusive stock and expand the company.