Authentic Cruiser Motorcycles — All the Way from the USA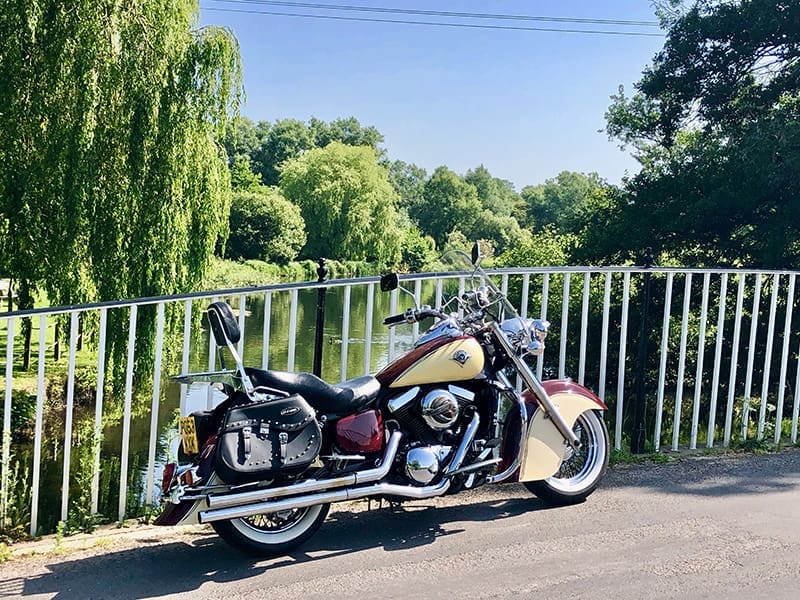 Our Approach to Finding and Importing Cruiser Motorcycles
When you choose us to source authentic, reliable, and pristinely presented cruiser motorbikes in the UK, you're guaranteed the services of enthusiasts who genuinely care about these beautiful road vehicles. 
We work tirelessly across the State of Florida to find stunningly preserved cruiser motorbikes for sale. We prefer dealing directly with owners, as they are far more likely to take care of their cruiser motorcycles and ensure they're maintained regularly. 
Why We Buy Cruiser Motorcycles in Florida
One of the reasons we chose Florida as the source of cruiser motorcycles is our in-depth, first-hand knowledge of the state. We're British and proud, but we have a soft spot for this glorious part of the USA. We have a large network of contacts there, so we're perfectly placed to purchase the very best bikes in the world.
Florida is the perfect place to buy American cruiser motorbikes for UK riders because:
The roads are very well-maintained and relatively kind to motorcycles

The climate is generally kinder to moving parts and complex machinery

There's no need to use salt on the roads — so the majority of American cruiser motorcycles are corrosion-free
The Sunshine State is the perfect place to search for the best cruiser motorbikes on the planet — thanks to its favourable climate and well-maintained roads. Not only that, cruiser motorcycles made for the American market typically have higher specifications.
American cruiser motorbike owners, generally speaking, are the most demanding in the world. They expect the very highest specs as standard, which is why their models are the best equipped in the world. These specs include factory-fitted windscreens, sissy bars, bags and much, much more!
For cruiser motorbike rentals and purchases, you've come to the right place. Contact us today to make your dreams of cruising on the open roads of Britain a reality.
Why Choose Us for Cruiser Motorcycles in the UK
We're a family-run business with secure business premises near Salisbury, England. We've developed an unrivalled reputation within the cruiser motorbike industry because we're genuinely passionate and knowledgeable about the stunning vehicles we sell and rent out. 
Book a 30-minute appointment to view our cruiser motorcycles for sale and rent, and you're guaranteed the following impressive benefits:
Quality assured — backed up by a full MOT certificate and UK registration

Every cruiser motorcycle undergoes a stringent 15-mile roadtest before handover

Oil and filter change included with every purchase or rental

Additional services available for an additional fee, eg. full fluid change or a nut and bolt safety check

An unwavering commitment to quality cruiser motorcycles
Contact us today, and make your dream of owning or hiring an authentic cruiser motorcycle in the UK come true. 
PART EXCHANGE OR SELL YOUR MOTORCYCLE?
Your Cruiser Motorcycle Dream Starts Right Here
Whether you're here for motorcycle hire or a beautiful American cruiser motorcycle of your very own, your dream starts here.
Take a few moments to peruse our current collection. And if you want to book an exclusive viewing at our Salisbury headquarters, get in touch!
We are experts in cruiser motorcycles, so you'll never need to go anywhere else for the best machines in the UK.