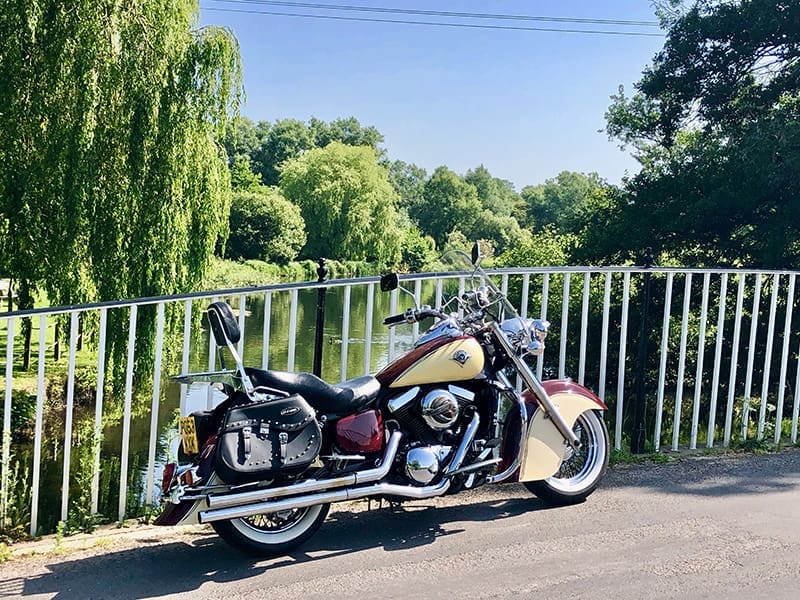 If you would like to view any of our bikes we do work on a 30-minute appointment only basis.
We are not your traditional 'Dealership' as we do not see it necessary to have expensive showrooms, staff and hot cups of coffee on tap! Instead our bikes are covered and kept in 4 storage facilities around Salisbury, UK.
We are an independent family run business that survives on our reputation, product knowledge, repeat business and selling some of the nicest bikes throughout the UK (most of them unseen on purchase!).
On arrival in the UK all our bikes pass an MOT before we can apply for registration.
Safety concerns i.e. brakes, tyres, fork seals and lighting are all covered in this annual government test.
All bikes are ridden by us for a minimum of 15 miles and anything we are not comfortable with gets resolved before handover.
We cannot offer test rides as our trade insurance covers only company owners.

Before a bike is collected or delivered we give it an oil and filter change if required.
Should you wish your bike to have any of the following for your own peace of mind please confirm on purchase:
⁃ Full Fluid Change (brake fluid + anti freeze) – £175.00 plus VAT.
⁃ Nut & Bolt Safety Check – £50 + VAT
We endeavour to give all customers a satisfactory buying experience please note however most of our bikes are over 15 years old and a proportion carburettor fed which can bring its own issues with the new Ethanol based fuel.
PART EXCHANGE OR SELL YOUR MOTORCYCLE?